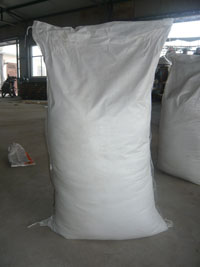 Chemical Name: Monochloroacetic acid,Chloroacetic acid
Molecular formula: ClCH2COOH
CAS RN.: 79-11-8

Uses
1, used in the manufacture of carboxymethyl cellulose (CMC).
2, in the pharmaceutical industry on preparation for the synthesis of caffeine, epinephrine, amino acetic acid, malonic acid ester, vitamin B6, aureomycin and other intermediates.
3, pesticide industry for the preparation of glycine, Rogor, NAA, Thiocyanate acetic acid, iso Mainz esters, herbicide, herbicides, etc. intermediates.
4, dye industry for the production of indigo and related dyes.
5, for analyzing a variety of chemical reagents and organic synthesis intermediates.
Technical indicators

Specifications

excellent

first-class products

qualified goods

appearance

colorless or slightly yellow crystalline

colorless or slightly yellow crystalline

colorless or slightly yellow crystalline

Mono Chloroacetate content,%

≥ 99.0

≥ 97.5

≥ 96.0

Dichloroacetic acid content,% ≤

≤ 0.5

≤ 1.5

≤ 2.5

Acetic acid content,% ≤

≤ 0.5

—

—

Crystallization point, ℃

≥ 60

—

—